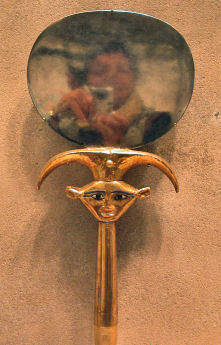 Here you will find information about my books and articles; links to travels organised or lead by me; and to my public courses and lectures.
The top photos may inspire you to visit Egypt or read more about this fascinating country. Pyramids, temples, tombs – art, music, literature – and first and foremost the ancient Egyptians themselves.
The pictures will change when you go to another page or click here.
As in a mirror, we may see our own reflection in the lives of this ancient people who lived thousands of years ago.